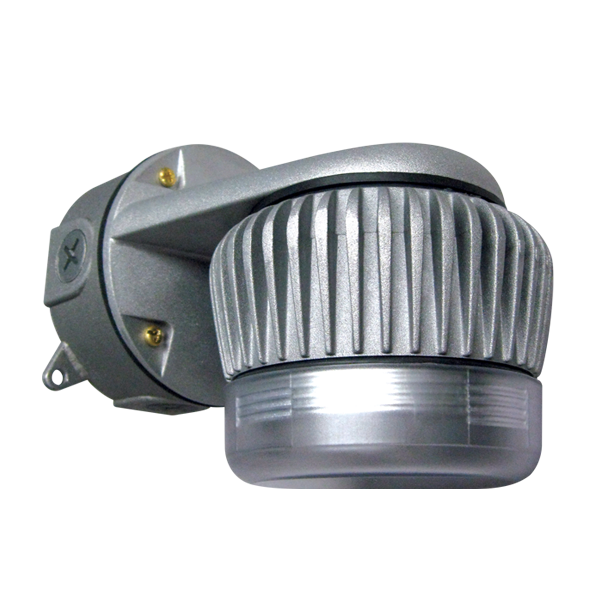 DVBKS/DVBKS2
If you light it, they will come. Ideal for entrances, stairwells, man doors, outdoor walkways, tunnels and service areas.
---
Retrofit existing incandescent lighting with this high-efficiency LED version in just 10 minutes. It is expertly designed with precision die cast aluminium housing for industrial and architectural applications. It features three different types of mounts and comes with a wide range of globe and guard accessories so you can switch the look any time.
DVBKS-LED14W
14 watts, min. 1400 lumens, efficacy of min. 100 lumens/watt, dimensions: 4.5″W x 3.1″ L, replaces up to 100W incandescent/ 36W CFL vapour proof fixtures.
COMING SOON…
DVBKS2-LED26
26W, min. 2860 lumens, efficacy of min. 110 lumens/watt, dimensions: 4.8″W x 7″L, replaces up to 57W CFL vapor proof fixtures.
Applicable to both 14W & 26W models: LED life 100,000 hours, working temperature -40 to 40C, natural aluminium finish, voltage 120-277V, CRI > 75, standard color temperature of 5000K with options for 3000 and 4000K.